Stylish staircase and a good combination of quality, flexibility and comfort. The stair has wide and deep treads in solid oak and solid beech.
Pick in between oak or beech for your staircase treads and handrail
The wood is varnished, solid and from FSC® certified forestry. Choosing wood for your staircase is often connected to the floor wood type of your home, therefore you here have the option of both oak and beech. The surface of the treads and handrail is highly durable, scratch-resistant, and easy to maintain thanks to a semi-gloss varnish.
CORK has 3 different banister styles (you pick banister variant when you configurate):

CLASSIC II - 2 vertical balusters per tread.
CLASSIC III - 3 vertical balusters per tread.
STYLE 6 - horizontal fillings Ø6 mm.
All the banisters are developed with high strength to provide good stability in premium finish. The balusters are mounted on the outside of the treads to ensure a good and wide walk line.
The vertical balusters Classic II or Classic III prevents children from climbing the banister. For CORK Classic II the distance between balusters is 16,9 cm, if you want to reduce that you must pick Classic III with a distance between balusters of 7,2 cm.
Type of stair:
You pick type of stair when you configurate.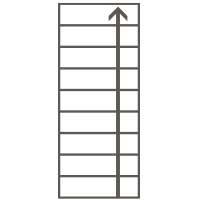 Straight flight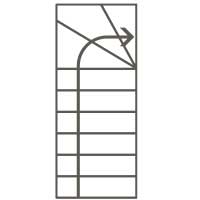 Quarter turn
Half turn
Colour - wood combinations:
You pick colour and wood combination when you configurate the stair.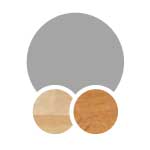 Pearl grey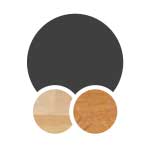 Anthracite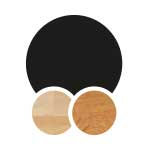 Black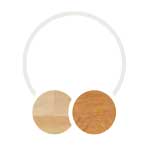 White
Varnished beech treads or oak treads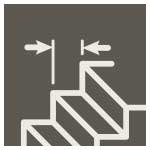 Going
19.4 cm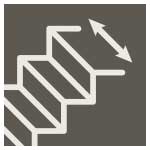 Staircase width
75 cm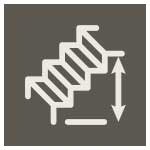 Max. floor-to-floor height
360 cm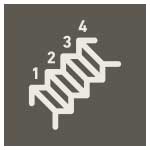 Numbers of treads
11 - 15 treads
Space saving staircase with good comfort
CORK is a stylish comfort meets value for money. A good combination of quality, flexibility and comfort. The stair has wide and deep treads in solid oak and solid beech, and a several customization options